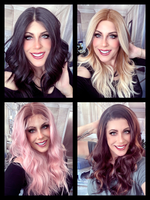 WELCOME to Sophie's Gigi Wig Boutique 🎀
Hey Beautiful, I'm so happy you're here. At Sophie's Gigi Wig Boutique we are all about making your wig experience amazing. We specialize in high quality synthetic Japanese futura fiber wigs.
Our basic line is synthetic futura fiber and human blends. Are you ready? Let's find you a crown👑
Change your look change your life! A wig can breathe confidence back into your life in a matter of minutes. Whether you suffer from hair loss due to health issues, have thinning hair, or just want a new look...let a wig bring you back to life. Check out all of the links below.
Click here for our basic wig line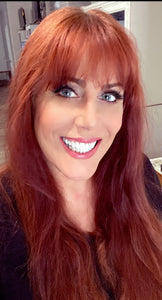 My real hair will stay healthy
Did you know that celebrities wear a wig every time they want a new hair style? or when they do a photo shoot?  They would never damage their own hair.  Celebrities have brought the attention to wigs again. Gorgeous hair should stay gorgeous, so don't damage your own hair by coloring or bleaching it when you want a new style. Because we source the highest quality fibers for our synthetic wigs, they look and feel like natural hair and are as close to human hair as you can get.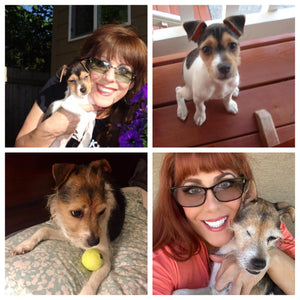 Our Mascot 🐶
Meet Sophie 🐶 Sophie was the inspiration for our company name. She was our sweet and crazy Jack Russell from 9 weeks old until she passed at 14 yrs old💔 I loved her with all of my heart and she was always by my side, my shadow. When thinking of a company name it was not hard.  I called her my girl girl so the abbreviation became Gigi 💕 Sophies Gigi Boutique was formed. Sophie is now our Mascot & always in our heart.
FAQ'S
ALL SALES ALWAYS FINAL FOR HYGIENIC REASONS
Wigs cannot be returned due to hygienic reasons. 
Please allow 5 days for processing and complete inspection of your wig before it is mailed out. We realize you are excited to receive your order and we will do the best that we can to get it to you in a reasonable amount of time. We cannot make changes to your order once it has been submitted. All orders are carefully checked for quality before packaging.